Digital Branding, to put it shortly, is developing and managing a brand over a range of digital avenues. Sounds easy? Trust us, it is harder than it sounds.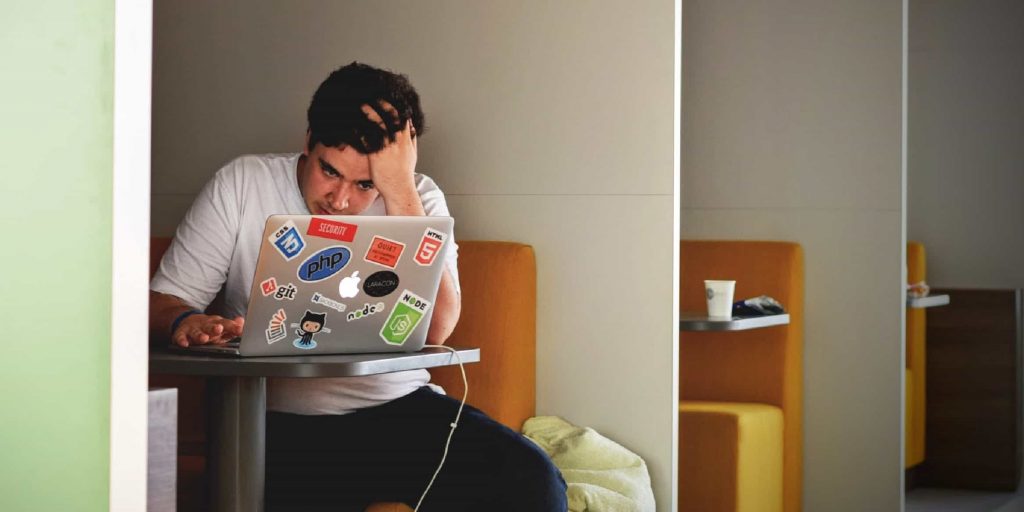 But what makes Digital Branding so incredibly difficult? Isn't it just slapping your logo onto every digital asset that you own, à la website and social media accounts and calling it a day?
Well, the short answer is a crude no.
Branding as a whole, in essence, is about portraying the brand you aspire to be, and being the brand that your consumers want to purchase from. It is a delicate and intricate mixture of strategy, psychology, and creative thinking – a creative combination of verbal and visual assets, which eventually leads to your brand shaping the perception of your target audience into the image you want them to have. All this is done for the sake of increasing brand awareness and loyalty.
Digital Branding takes these phases a step further and shifts them online for your brand to gain a strong foothold in the digital sphere. Here's a quick look at how the digital branding process works.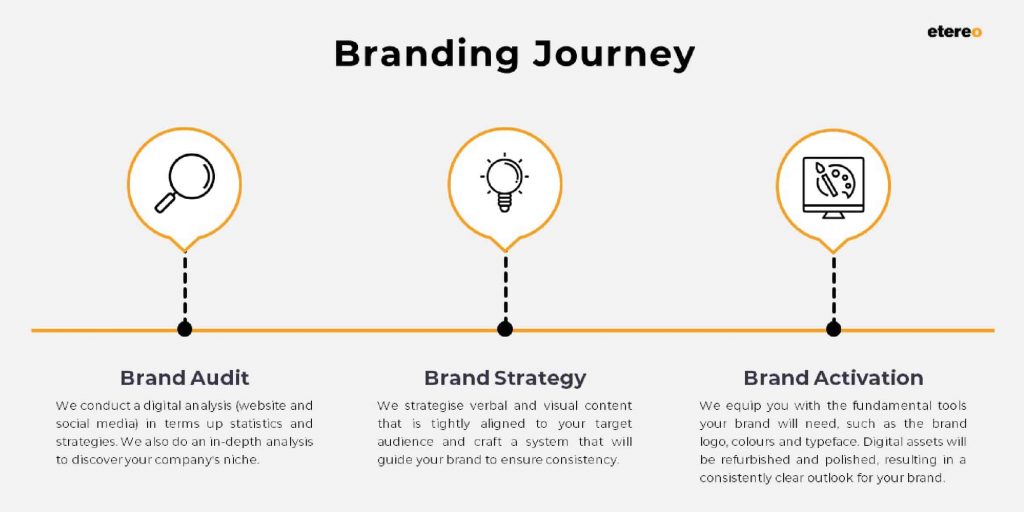 Why Should My Company Do Digital Branding?
Technology has become increasingly intertwined into lives all over the globe. For many, the usage of digital devices come as naturally as breathing or eating. Waking up in the morning, rolling over and checking our phones have become the norm, foregrounding a nuanced importance for businesses all over the globe to tap on the digital realm.
Especially in recent times, COVID-19 has completely thrown the way the world works off balance in more ways than one. Businesses who have previously been resistant against the shift online have been forced to seek refuge in digital means in response to global lockdowns. With the physical world closing off, the digital world is more alive than ever.
But with that in mind, how do you ensure that your business can be seen in such a saturated digital landscape? In a throng of businesses competing for the attention of consumers, how do you ensure that your digital presence is felt?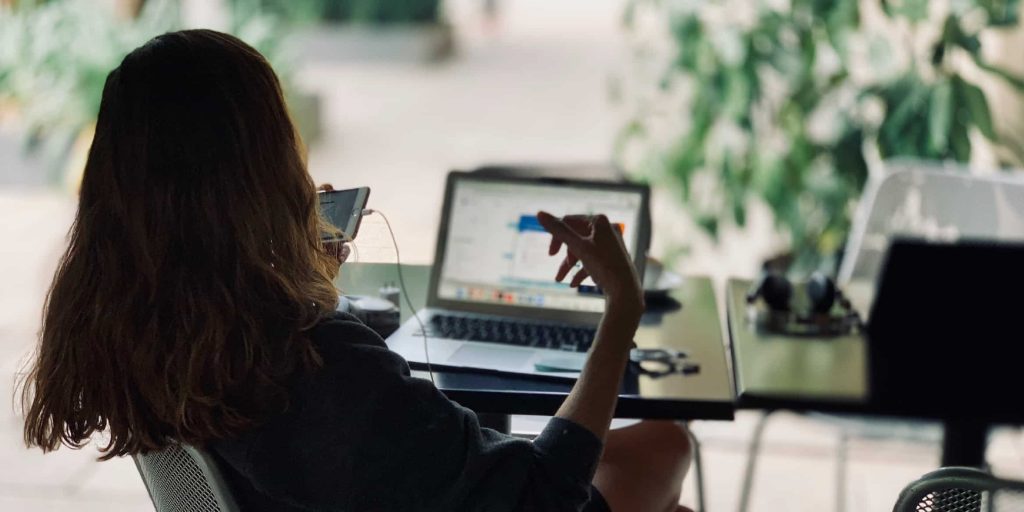 Although there are low barriers to entry to the digital realm, which means that small businesses have an avenue for a fair fight against larger, most established companies, many are now developing an online presence merely for the sake of doing so. Jumping on the bandwagon, however, might not necessarily be a good thing if your business is merely going through the motions.
The key to succeeding is having the right messages to resonate with your target audience and keeping them consistent. Sadly, many give up because they expect instantaneous results, which is nigh impossible.
Many business owners underline the lack of knowledge regarding digital branding and marketing, and the gap in digital skills as two of the main reasons as to why they would rather remain out of the digital sphere. However, help is always within reach, and doors will open to those who knock. Actively source for solutions to your digital problems – trust us, there will be many who are willing to help.
That comes to the question then – what are the benefits of going digital and doing it well? Have a look at some statistics regarding the benefits of digital branding.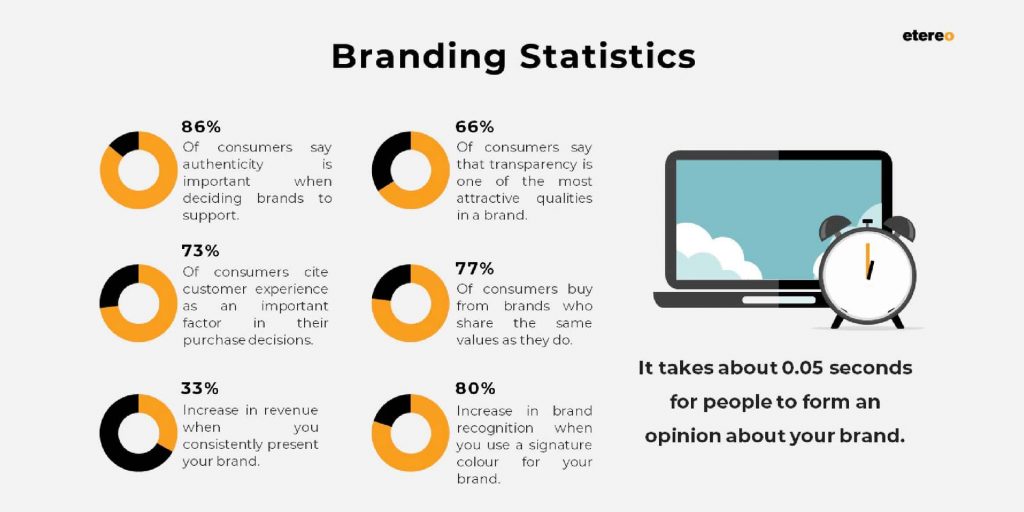 Not convinced yet? Here are some case studies for the projects we've worked on before to better understand how we equipped these businesses with the necessary tools for digital expansion!
Case Study
1. Fiore Dorato
"The loftier the building, the deeper must the foundation be laid."
Thomas Kempis
In order to be a successful brand, one must consistently align with a brand system both visually and behaviourally. This is where the founder of Fiore Dorato, Brenda, set herself apart from her contemporaries. Right from the start, she positioned her brand uniquely, offering a floral experience that no other brand can replicate. Afterward, she remained grounded in her beliefs and ideals, consistently keeping to them over the past two decades.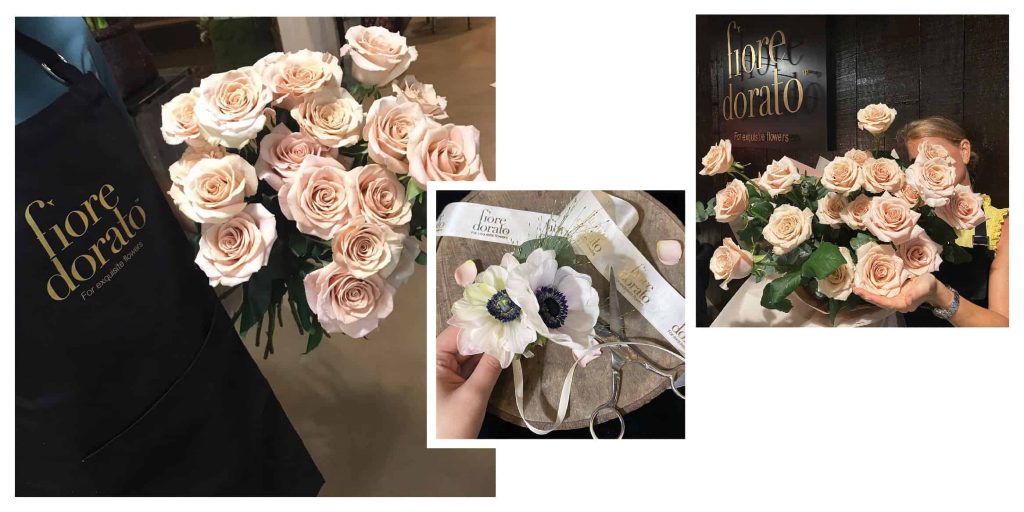 The consistency that Fiore Dorato practises extends far beyond visual assets and delves into a stellar brand experience for her esteemed clients. She exudes luxury, elegance and boldness, all of which translates into the flowers that Fiore Dorato carries. Up till today, Fiore Dorato imports the rarest and finest blooms that no other brand has. Fiore Dorato set her direction clearly right from the beginning and consistently built on it over the past two decades, cementing her position as a leading luxury florist in Singapore.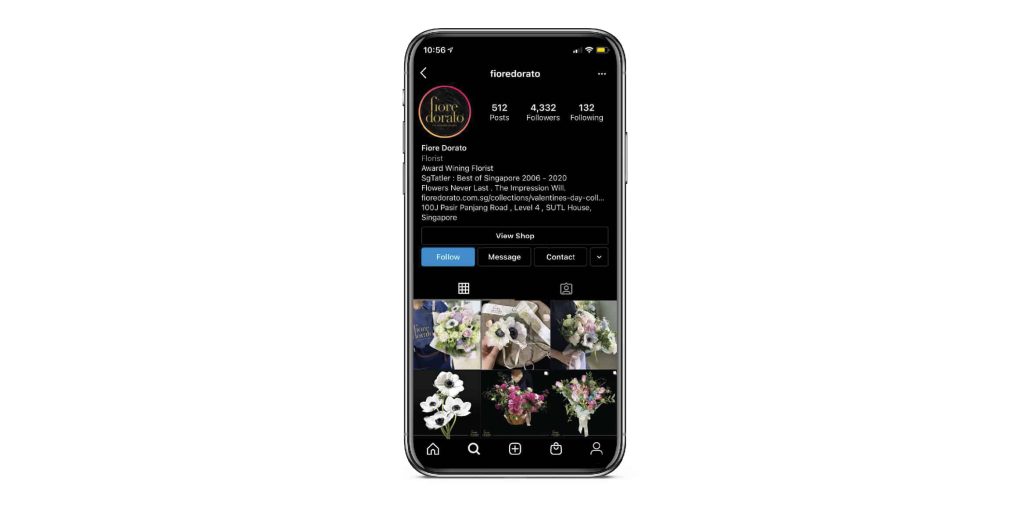 Although there was no need for a change in positioning, there was still a need for rebranding exercise due to Fiore Dorato's continuous expansion. Rebranding was done in response to an increase in the number of channels used to reach out to clients, and rising challenges in digital communications. Brenda hoped to translate her brand values to her other business units – such as the flower school and online store, without losing the core meaning of Fiore Dorato. Most recently, Fiore Dorato established a retail outlet in Raffles Place, a marker of their prowess in the floristry industry.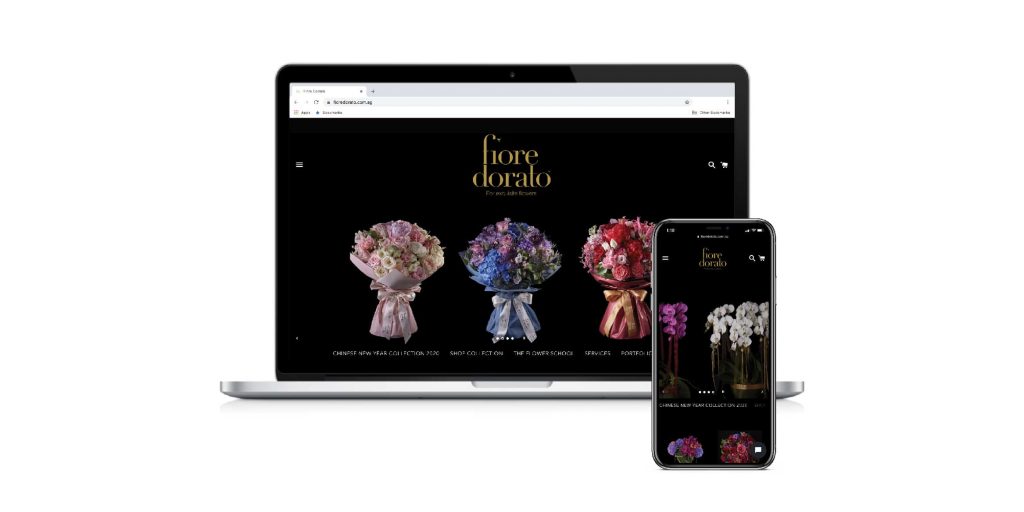 2. Sin Giap Seng
"To be credible, we must be truthful."
Edward R. Murrow
The business world of today is always continuously evolving. Old methods of attaining clients such as networking and referrals are gradually becoming obsolete, even as clients seek more information, reference projects and credentials as proof of a business's capabilities.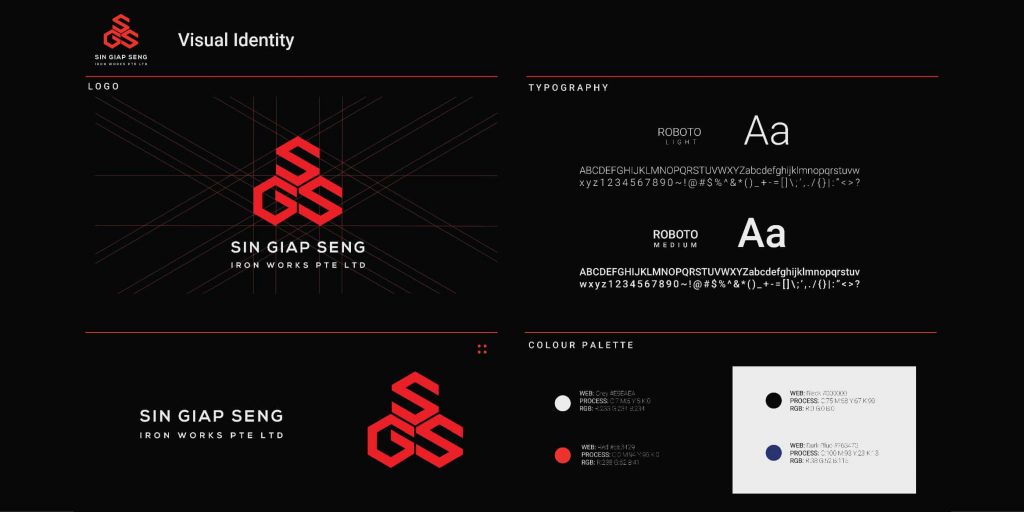 Established in 1973 and armoured with a wealth of experience in the steel fabrication industry, Sin Giap Seng realised this and sought to rebrand themselves in a professional and adept manner that would appeal to their potential clients.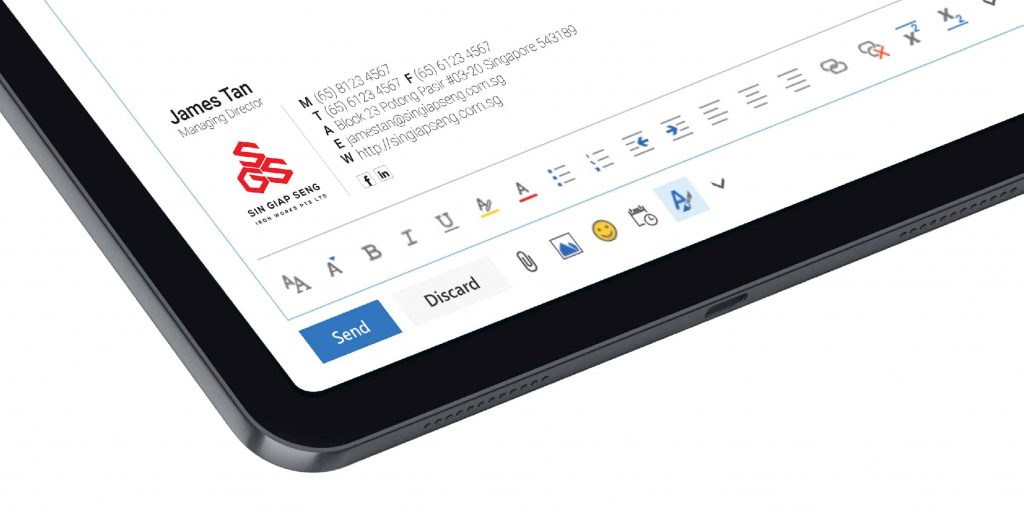 Drawing on Sin Giap Seng's past experience, Etereo refurbished the outlook of the brand and reorganised their brand system into one that is straightforward, efficient and aesthetically pleasing to the eye.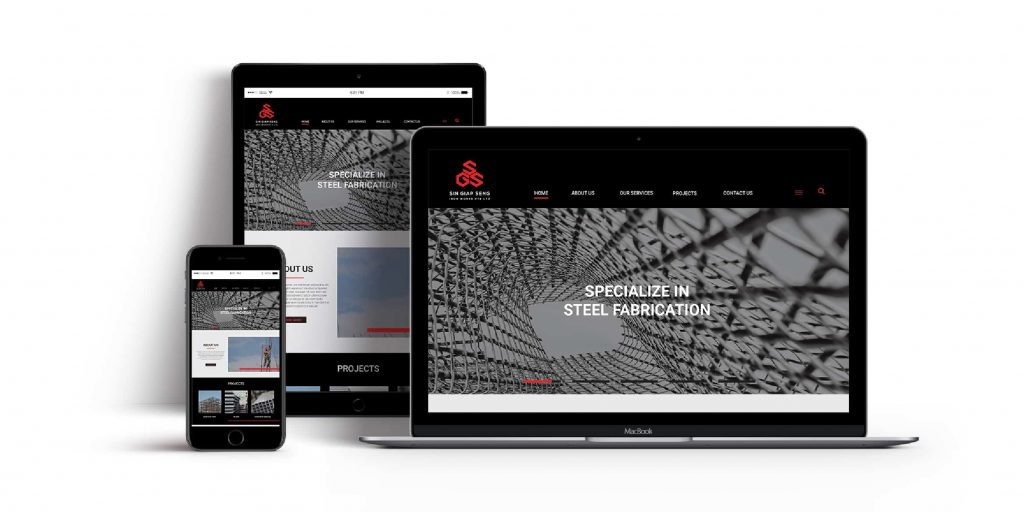 3. ADORE だいすき
"I loved her first, I held her first, and a place in my heart will always be hers."
Heartland, I Loved Her First
ADORE だいすき was born out of a single father's love for his daughter. Noticing the discomfort she faced while menstruating, he sought to research and develop an innovative sanitary pad that would diminish and minimise the discomfort that she felt. Upon realising that many women were suffering during their periods just like his daughter, the founder hoped to alleviate their discomfort as well by releasing the sanitary pad to the wider market. To do so, they needed to embark on a digital journey to reach out to a bigger audience.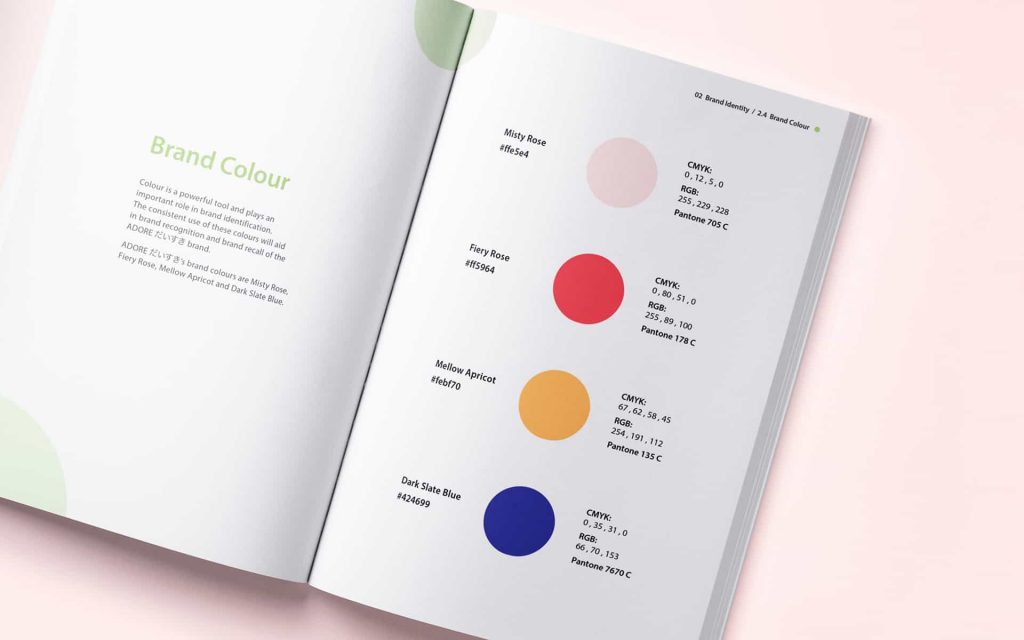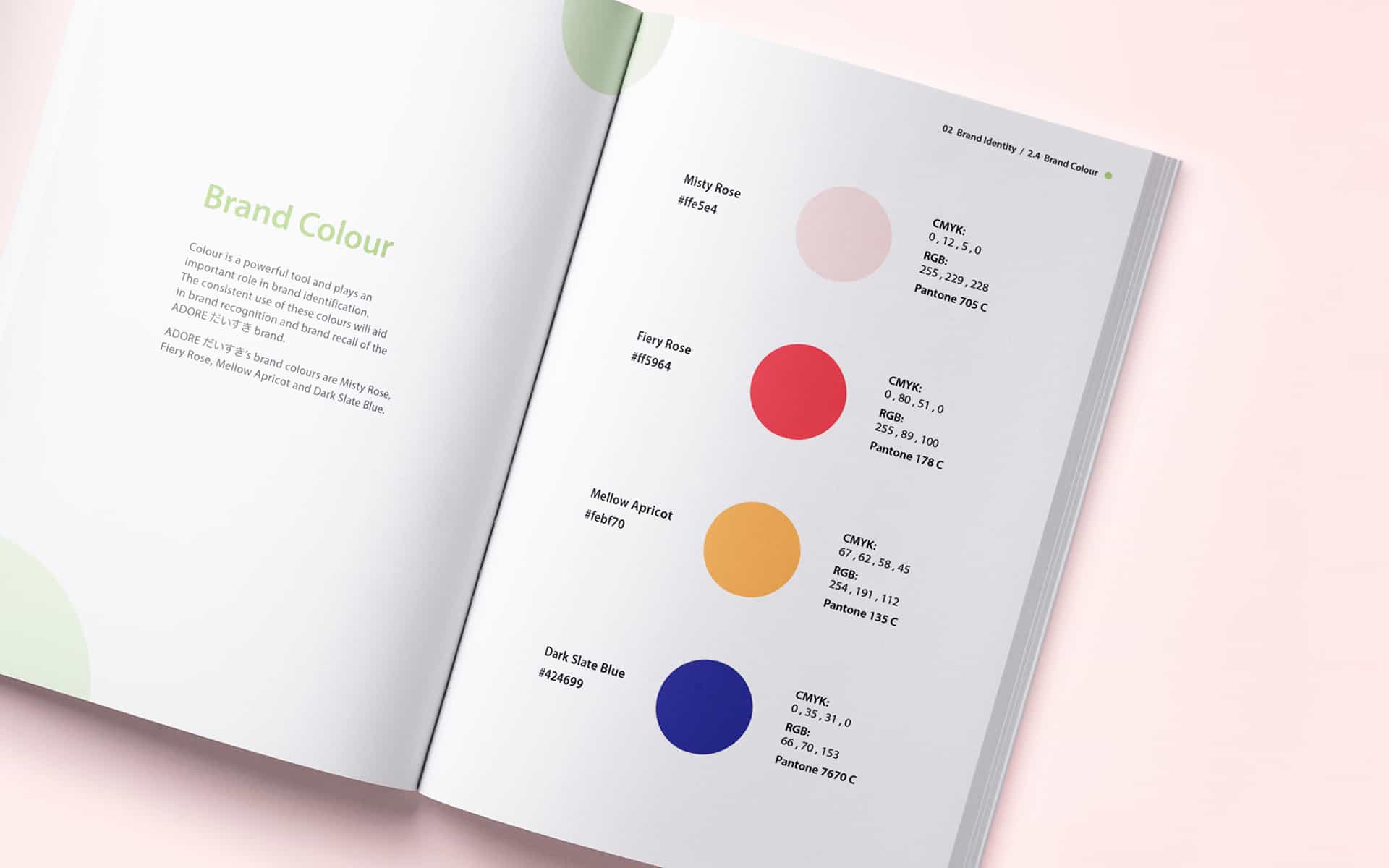 However, they did not have a proper brand system that was aligned to their target audience, resulting in an inefficient budget that had little returns. As such, Etereo began the rebranding project by carrying out in-depth studies on her target audience. From the findings, a set of clear and consistent verbal and visual communications were then specifically curated to align and resonate with this group of audience. This allows Adore to achieve stronger brand engagement and brand recall through her digital marketing campaigns.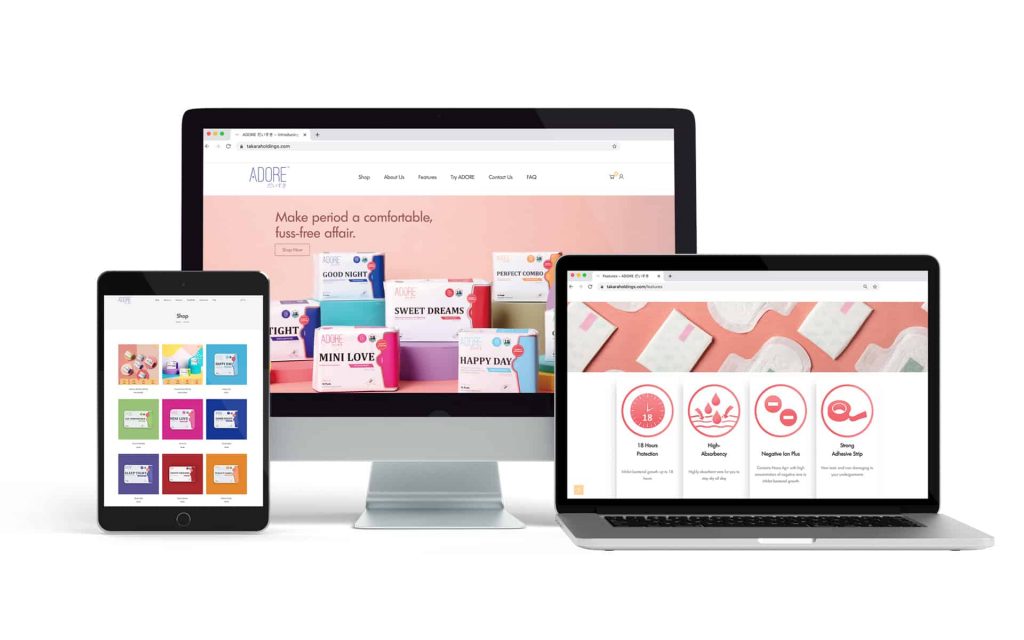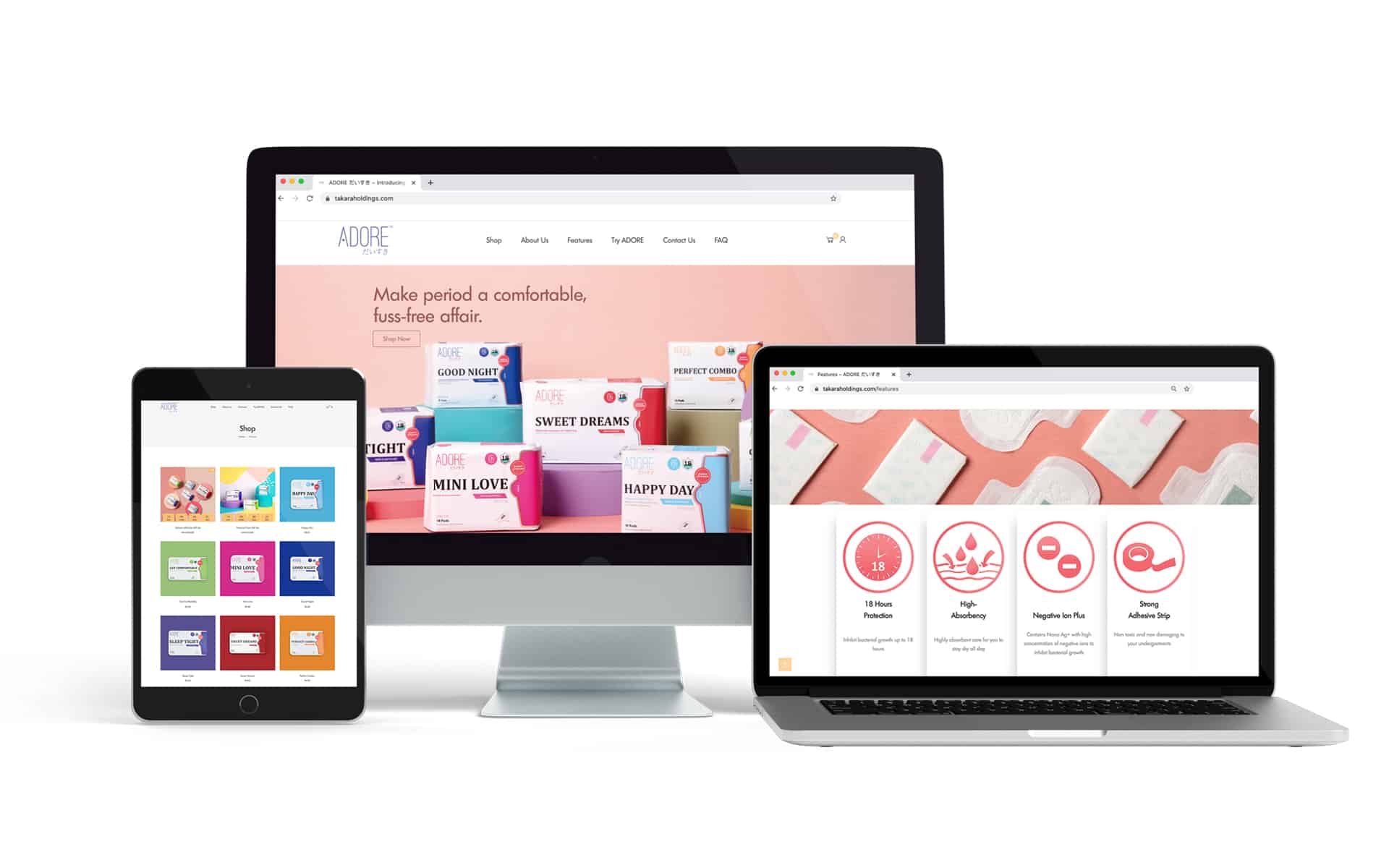 Etereo aimed to increase brand retention and referral, especially through digital channels, to increase their market share and expand into new markets, all the while staying true to the founder's love for his daughter.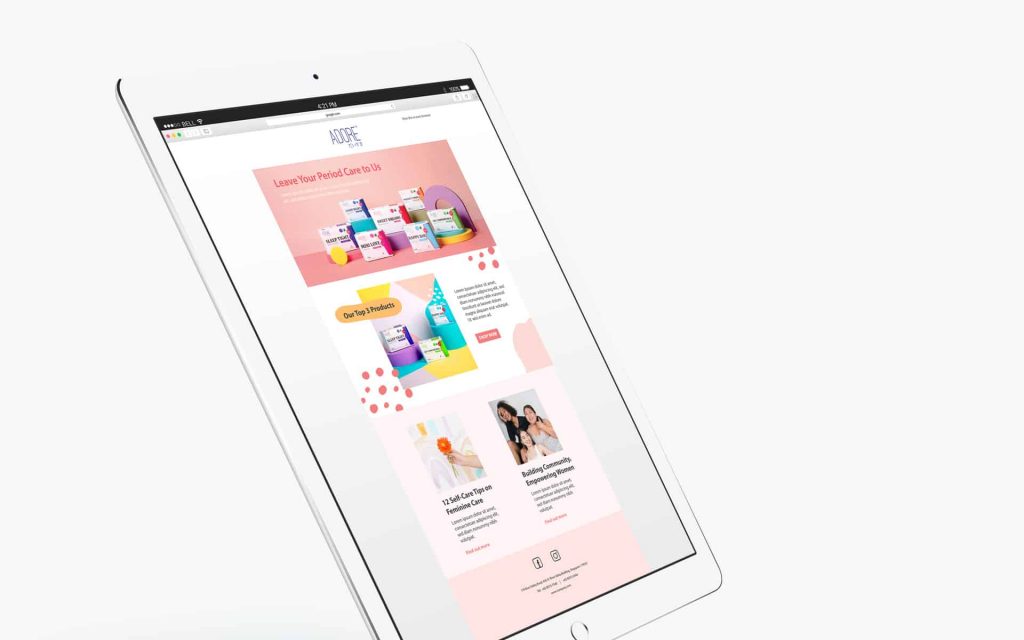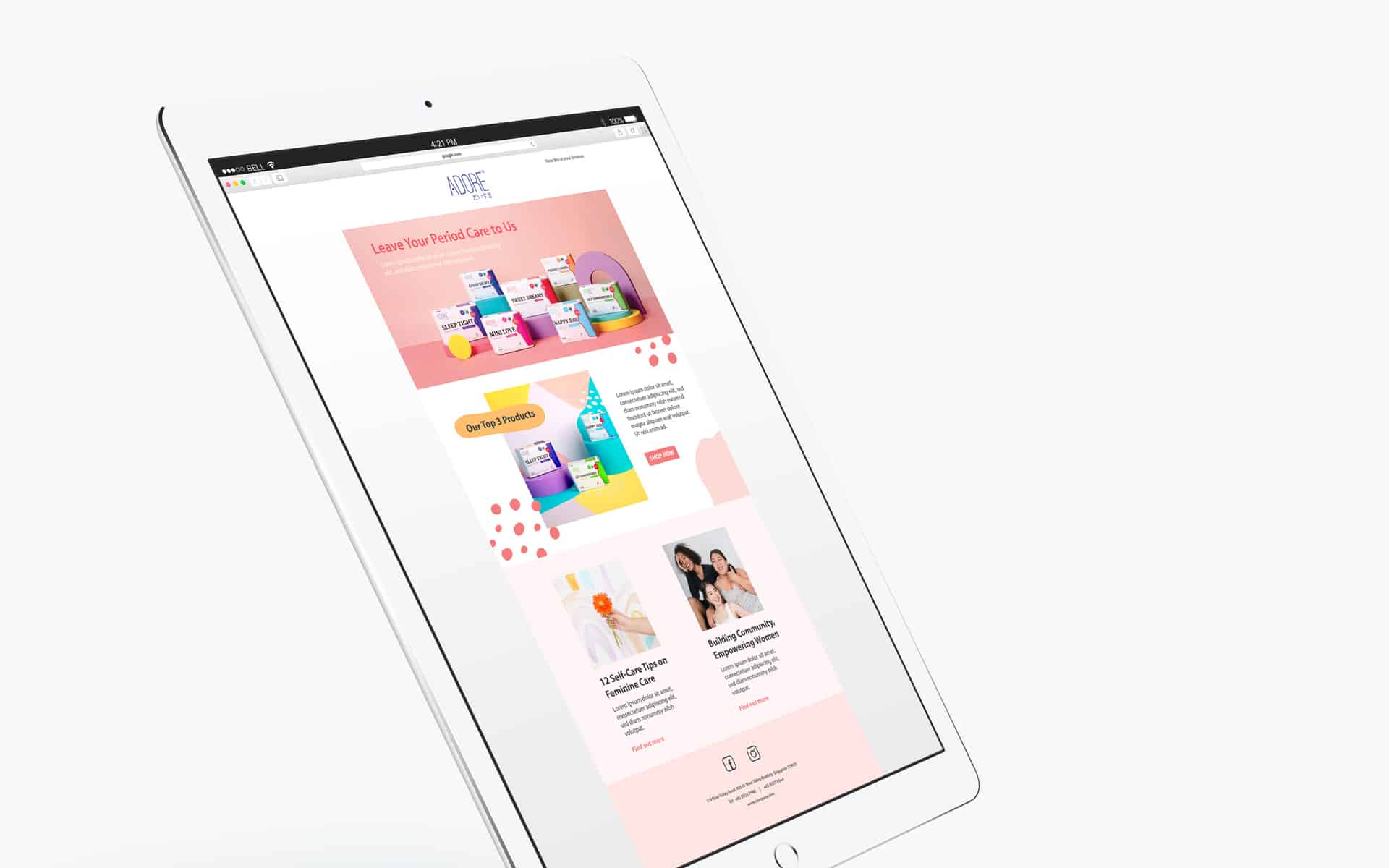 Enterprise Development Grant by Enterprise Singapore for Singaporean Businesses
Enterprise Singapore has announced an extension for the Enterprise Development Grant (EDG) till 30th September, covering up to 80% of the project cost for branding from the previous 70%. With that in mind, Etereo has launched a new initiative for local Singaporean businesses to brand themselves digitally, which means you can get help in terms of the budget when developing a presence for your brand over a range of digital avenues.
Interested to find out more? Contact us today for a complimentary, no-obligations, digital brand audit today.