Once again, we are excited to share with you one of our most recent works, Moby Dick Supplies – a local ship chandelling brand that supplies transiting ships with provisions and equipment.
Coming from a family dealing in trading business in the 60s, Mr Michael Teo, the founder of Moby Dick Supplies, understands what it takes for a company to establish a strong foothold in the market. He believes that by establishing strong relationships with his suppliers and manufacturers, he can provide reliable and efficient services to his customers at a competitive price. However, forging relationships were much easier in the early days as compared to now; where the world is better inter-connected with ample choices and more information, and it takes more than just good interpersonal skills to form a long-standing professional business relationship.
Over the years, Michael realised that relying on corporate branding proved to be a much more effective way of positioning Moby Dick Supplies in her industry. For Moby Dick Supplies to further elevate her brand equity, the brand needs to map out her very own brand strategy; the verbal and visual expressions that would be presented and communicated to both internal and external stakeholders.
The personality Michael wanted Moby Dick Supplies to portray is akin to a Humpback Whale, one that represents stability and resilience. This is also reflected by way of a pictorial logo since its establishment. With reference to the traits of a Humpback Whale, "Resilience" is one of the main characteristics Moby Dick Supplies has inculcated within her organisation over the years – a brand that does not falter or retreat even in bad times. The fundamentals of business partnerships are often based on stability and trust, of which Moby Dick Supplies seeks to portray; the tenacity and perseverance of a Humpback Whale.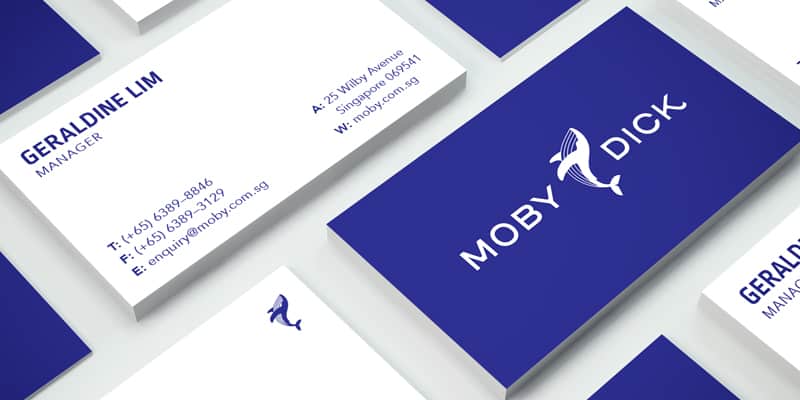 Research has also shown that Brands that carry a persona are more likely to be sought after rather than Brands without any. It is no surprise that customers are always on a lookout to find brands that are relatable. Brand Personalities are what maximises your brand's relevance in the hearts and minds of these very customers. It is no longer about the prices of your products or services, but the experience provided by your Brand that creates this buy-in.
Cultivating a strong Brand Personality is also one effective way of creating Brand Loyalty. Research has shown that close to 90% of consumers stay loyal to brands that share the same values as theirs. And around 40% of consumers would pay more on products and services to Brands that they are loyal to. This is the brand equity that every business should seek to achieve when engaging with your target audience.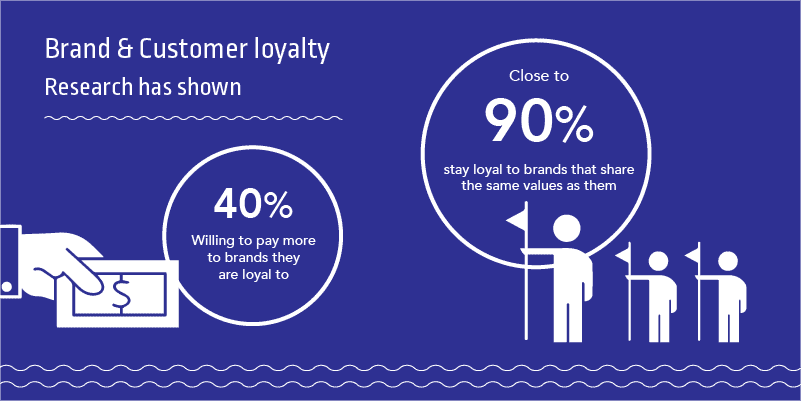 To be a successful brand, you need to have a clear set of brand strategies. The purpose of your brand and what you stand for in the market should be clearly defined to your target audience. Always remember that a brand with a purpose and a story to tell is more likely to resonate with the various stakeholders than one that doesn't. More importantly, a brand that is more humane and relatable is also more likely to create strong brand awareness and brand recall over the long run. At Etereo, we help brands realise potentials by going through a detailed walk-through in a rebranding exercise; offering you key insights on your brand, your competitors and the market. This process will also help brands to better understand current consumer behavioural trends, and that realigning market positioning is especially important in this digital era. With companies being able to defray up to 90% of the project costs through the EDG programme by Enterprise Singapore, now might be a good time to relook into your brand positioning. Hence, do feel free to reach us below if you wish to embark on such a rebranding journey with us!