You work hard building your brand, satisfying customers' needs and forging meaningful relationships. But how do you constantly engage your customers? It is much easier than you would have thought! You can even do it anytime, anywhere. As long as you have an Internet connection and a smart device.
Irrefutably, social media channels are embedded in every individual's lifestyle, including your customers' – it has become an essential part of our lives. Using social media as an engagement platform for your business reaps benefits in establishing and deepening of brand image, presence, voice and reputation. And the best part – social media allows you to engage customers round-the-clock without geographical barriers.
A proper Social Media Marketing campaign involves a marketing roadmap. This includes a budget, call-to-action strategies and a timeline. It can be done on a short-term basis through paid promotional content to drive specific desirable outcomes. More importantly, the performance of these campaigns can be analysed using data.
Often when we are discussing social media strategies with our clients, they get confused between social media management and social media marketing. Before we go in-depth with the various social media strategies, let's find out what social media management and social media marketing are really all about.
Social Media Management
Social media management involves the process of updating your social media profiles regularly – such as a Facebook Page or an Instagram Business Account.
In simple terms, social media management is how you would set up your online "store", beautify it, and add "products or services". It is similar to how an ordinary person would use social media; post selfies, update their status, comment on posts, etc…
In a different angle, social media can be managed like a mini website where it is much easier to update as compared to an actual website (albeit we are not suggesting that social media can replace your website).
Social media management is an organic approach which often requires strategies for execution. The content you create should be able to generate constant engagement for your customers over a timeline depending on the strategies. This will then leave a deeper impression for your customers which helps to strengthen brand recall and reinforce brand loyalty.
Social Media Marketing
Social media marketing, on the other hand, is where you employ different forms of advertising techniques to draw attention and traffic to your business page.
After setting up a Facebook Page or an Instagram Business Account, you would want your existing and new customers to know about it and follow it. Simply creating a page or an account will not receive any kind of awareness or traffic. You will need to deploy certain tools to let your target audience know of your existence. This applies even for your website, should you have one.
Therefore, you need Social Media Marketing to achieve such a goal, even for B2B brands. Other goals include, increasing sales of a certain product, creating awareness for a new product, or even just creating brand awareness.
A proper Social Media Marketing campaign involves a marketing roadmap. This includes a budget, call-to-action strategies and a timeline. It can be done on a short-term basis through paid promotional content to drive specific desirable outcomes. More importantly, the performance of these campaigns can be analysed using data.
Vanity vs Actionable Metrics
So, after setting up a profile and publishing advertisements, what do you do next? You make follow-up actions based on the data you receive.
But there are so many data available to us, so what kind of metrics should we focus on? There are no right or wrong metrics to follow. Each metric has a purpose to serve.
However, do not be fooled or misled by focusing on just the vanity metrics – number of page views, likes, comments, shares and followers.
Vanity metrics illustrate surface-level success (or not) as they do not provide the full picture, nor help you understand the full impact of your social media efforts. You might see lots of engagement but it does not mean visitors are converting into customers or taking any desirable actions.
On the other hand, actionable metrics are available to provide a deeper insight into your individual social media campaigns and overall performance. This includes the number of enquiries, leads, sales, traffic to website and conversions. These metrics suggest actions taken by your potential customers which can be then be followed up by sales personnel to convert them into your customers.
While vanity metrics can provide some value, it is best to pair it with specific actionable metrics to provide some proper understanding of the outcomes. Any worthwhile action that actually occurs, lies in the difference between vanity and actionable metrics.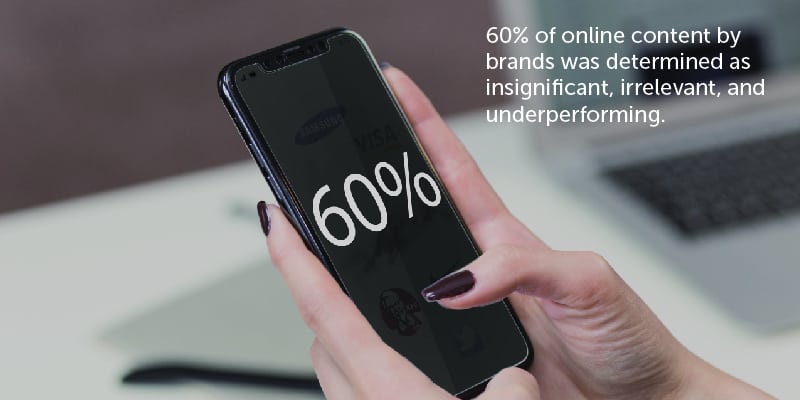 Social Media Management X Social Media Marketing
Now that you have understood how Social Media Management and Social Media Marketing can each affect your branding and marketing efforts, how do you rise up against your competitors using these strategies?
Due to the rapid growth of emerging markets, consumers today are now faced with a multitude of brands on social media.
When was the last time an interesting advertisement actually caught your attention? Or upon clicking an advertisement, only to find out the profile was lacking? Do you still remember what the brand of the product or service was?
It's hard to and most of the time, you can't!
Because these businesses only focused on one aspect, either Management or Marketing.
Businesses need to incorporate both the management and marketing aspect to achieve maximum success in what their marketing effort strive for.
Only by enhancing brand favourability, memorability, and driving purchase intention throughout the customer journey will consumers take notice, remember and act on it.
With a strong brand identity and constant engagement, brands can then achieve better ROI in their marketing campaigns.
If you think by having a strong customer base allows you to disregard the need to engage your audience, do reconsider after reading this article: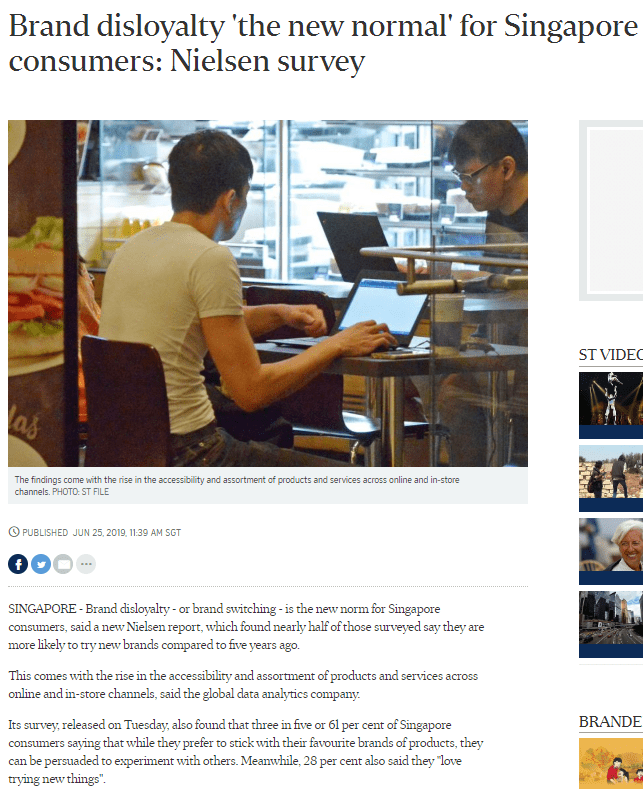 Closing Thoughts
Other than Social Media itself, there are other tools such as Email marketing, Blogs, or even Newsletters. These are the fundamental tools most suited for brands requiring longer sales cycle over a series of touchpoints to engage and connect with the target audience. However, social media should be the first step to securing a strong digital roadmap, the best tool for lead generation within a reasonably short time period. To have a successful and sustainable social media strategy, both social media management and marketing must come into play. This will ensure that all your objectives are met. Social media strategies are what brands should focus on today; adaptability, powerful, trackable and affordable.
As always, we are happy to hear from you.
Etereo is a content, branding and digital marketing agency which collaborates with companies to grow their businesses. We are here to help, talk to us if you require any assistance on any of these Google tools –be it installation, analysis or strategic methods of using them to grow your businesses. And we work on real-time data that resonate in the moment and of course, in your context.
Looking forward to hearing from you – marketing@etereomedia.com.
To your success!