Over the last decade, consumer trends have shifted extraordinarily with the proliferation of social media. Consumers have become so reliant on social media for networking and research. As a consumer, you will be exposed to a multitude of brands and products on your social media. But do these brands capture your attention? From the perspective of the seller, do these ads represent what their brand really is, their beliefs, their products & services, and how they are to be perceived? Consumers generally source for relatable brands during their purchasing journey; as such, strong, clear and sound branding is critical.
In the previous post, we briefly explained what is Social Media Marketing and Social Media Management and how we can use them to engage your customers.
However, simply engagement is never enough. You need to represent what your brand truly is and how it differs from other brands, so that engagement can be sustainable and self-driven in the long run. We have seen results coming in. While it may take a longer time, they are proven to be sustainable for your brand in the long term.
Understanding these following 9 ingredients will help you craft out your recipe for a clearer digital marketing roadmap. Without these 9, it will cost you a lot of resources just to get it right.
The 9 crucial steps towards building your brand and achieving goals:
#1 Align your brand with objectives and goals
Business owners have to first understand what are their branding objectives and goals, before setting up their social media platforms.
These objectives and goals usually include:
To increase leads
To increase profit margin
To raise brand awareness
To engage your existing customer base
To achieve maximum brand recall
#2 Define Your Target Audience
Identify your target audience. Is there a particular demographic you want to target? Narrow down your focus, you want to be as precise as possible. This group of people will represent the large bulk of your sales. Use these parameters to visualise your target audience.
Race/Culture/Religion
Gender
Age
Purchasing Power
Location
Interest Groups
Purchasing Behaviours
#3 Platform
After identifying your target audience, select the social media platform which your target audience mainly use.
Your results will definitely vary depending on which platform you use. Here are some of the platforms you can use:
Facebook
Instagram
LinkedIn
YouTube
Twitter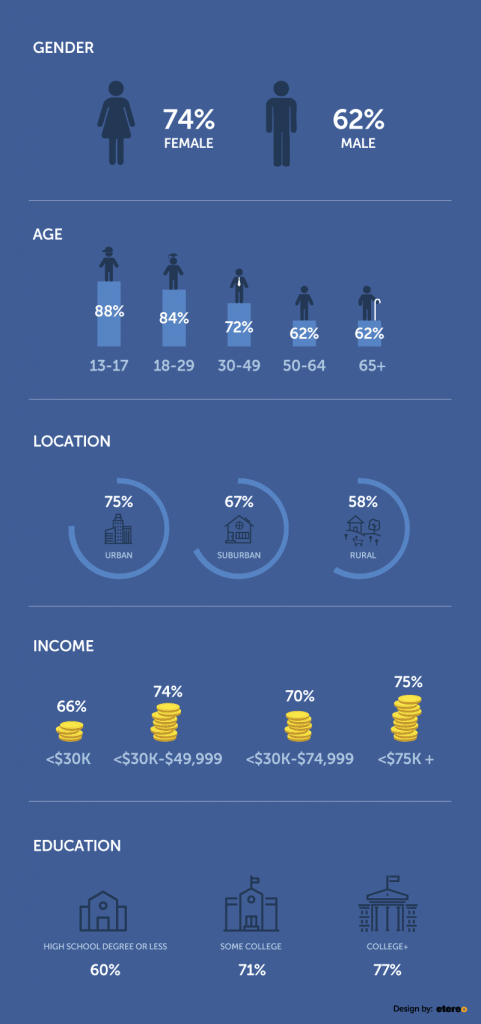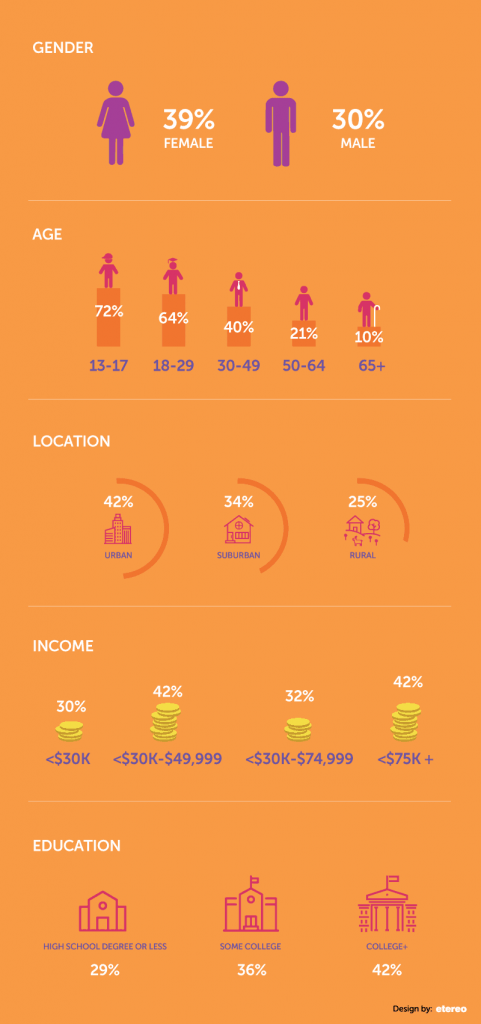 #4 Message
Before you start on your content creation, you need to craft out a brand voice. The brand voice reflects on your brand's personality and it will serve as a guideline for all future content. This is to maintain consistency throughout.
Some examples of brand voice can be:
Playful
Cheerful
Cheeky
Fun
Quirky
Formal
Casual
#5 Content
After you have decided on the brand voice, you can start planning on what kind of content to produce or share. Depending on the platform you use, different content types will yield different results. Here are some types of content to produce or share.
Images
Videos
Downloadable
Infographics
News
#6 Campaign
After producing the content that you wanted, you can start a campaign to achieve your short-term goals.
A campaign without any goals will just end up being one of those random ads you see online that fail to capture your attention! I doubt you want to be like them!
But before you start, here are some things to take note of:
Purpose of ads (1 or more goals)
A clear Call-To-Action
Budgeting
Campaign duration
Campaign commencement period
Campaign frequency
#7 Collaboration
Remember, brands usually do not work alone. Find other brands that have the same traits as your brand do. Consumers are more likely to choose your brand if your brand can relate to them.
Such traits include:
Core Values
Voice
Personality
Corporate Social Responsibility
#8 Management
Your activity on social media will soon yield responses, comments, queries and other actionable matrices. Set a timeframe to respond to them. This will be your very first touchpoint with your potential customers and you do not want to ruin their first impression. Respond promptly and stick to a template that reflects your brand voice. Every consumer wants to have an answer ASAP!
Guidelines:
Respond timeframe
Respond template
#9 Monitoring and Evaluation
You need to monitor your campaigns and tweak them as you go, so you can maximise the ROI of your campaigns. After the end of every campaign, you should review it to check which part of the campaign requires further improvements.
Here are some monitoring and evaluating efforts you can do:
A/B Testing
Channel performance
Creative & caption performance
Social conversations (your brand vs competition)
Review quarterly (see bigger picture)
Case Study
For our case study, we have chosen one of our clients to be an example, DK Interiors & Construction Pte Ltd.
By following the 9 ingredients mentioned above:
1. Upon discussion with DK, we came to the conclusion that the campaign should be focused on Leads Generation.
2. DK mentioned that they wanted customers who look for quality and affordable ID and focus on one aspect of their home design to be the main talking point
3. We did a spilt A/B test on the target audience to determine suitable platforms
4. We crafted out different messaging styles with cater to the initiatives
5. We observed the trend online and decided to convey the messages in 3 ways – images, short videos & news
6. A clear Call-To-Action & Lead Generation Forms to gather contact information
7. We managed to collaborate with new partners during the campaigns to increase outreach
8. For DK, we have dedicated teams to respond to enquiries round the clock
9. We monitor leads on a weekly basis, and evaluate monthly campaign results to strategise for the following campaign
Results
In totality, these strategies generated an increase in leads by 200%, and a 300% return on ad spend. From here, DK starts to get a big inflow of new and returning customers and is definitely happy with our work!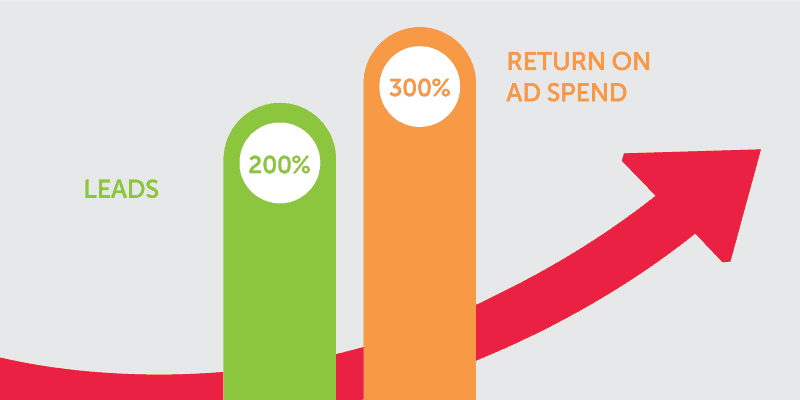 Closing Thoughts
While there are many other strategies you can approach, these 9 ingredients have proven their effectiveness in managing our client's expectations with regards to building his brand and achieving goals using Social Media. The biggest takeaway for DK Interior was that there was an increase in the number of shares by her customer base and they are dormant clients who have not interacted with them for very long. With consistent engagement, your customers can better remember your brand and identify your values and messages.
As always, we are happy to hear from you.
Etereo is a content, branding and digital marketing agency which collaborates with companies to grow their businesses. We are here to help, talk to us if you require any assistance on any of these Google tools –be it installation, analysis or strategic methods of using them to grow your businesses. And we work on real-time data that resonate in the moment and of course, in your context.
Looking forward to hearing from you – marketing@etereomedia.com.
To your success!
Related Posts: