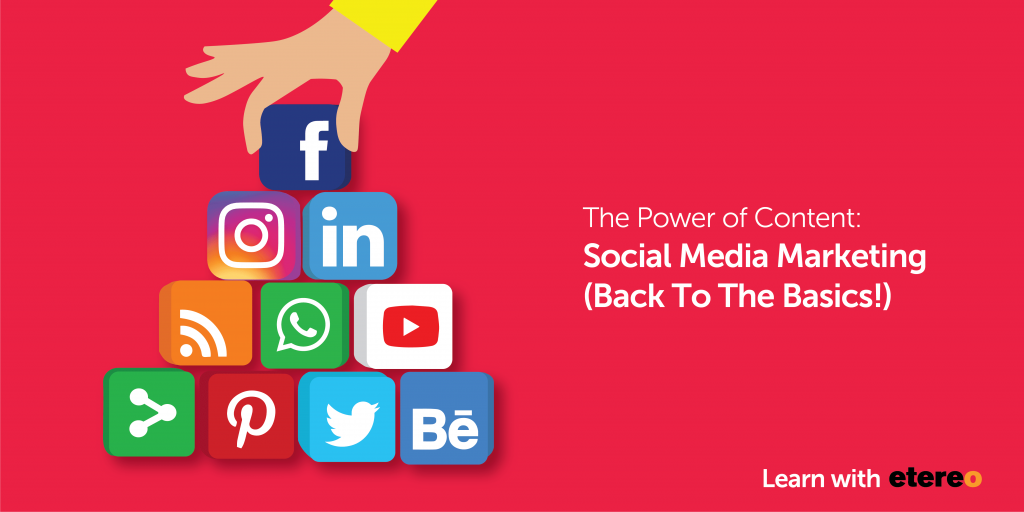 Social media is one of the best mediums to grow and promote Brands by gaining interest, traffic and awareness from your audience. But what if you have been doing it all wrong?
Speaking from experience, many businesses and Brands are still struggling with the basics when it comes to social media marketing. Today we will address the top 3 common mistakes on social media marketing, how to avoid them and the remedies to help you move forward.
#1 Bad Content
When we say bad, we mean spammy and inappropriate posts which are overhyped and overly "salesy", such as bombarding your audience with sales promotions. Frequent posting of such social media posts not only will turn your audience off (yes, they will unfollow or unlike your page) but also hurt your Brand reputation. Nobody likes to be spammed, really. Your Brand should be focused on building trust, relationships, and providing value. Social media marketing is about creating fun, engaging and interesting content, providing value and generating traffic back to your website, and these are already part of the sales process.
Remedy:
If you've been doing it all wrong, consider the 2 following options:
Option 1: delete all your old posts and start afresh.
Option 2: simply move forward.
We suggest going with option 2 because honestly, nobody will spend so much time looking back at your old content. (That's a lot of scrolling to do.)
Henceforth, start creating enjoyable and engaging content that provides value for your audience.
(Image: An example of a fun & engaging social media content)
An example of a fun & engaging social media content
#2 Information Error
Your audience expects your social media profile to be updated and accurate at all times. An absence of information, insufficient information and wrong information will not only cause inconvenience to users but also drive them away. Eventually, you won't hear anything at all. The lack of information or errors will affect your users and harm your business and search engine optimisation (SEO) opportunities.
Remedy:
To make social media marketing work for you, first keep an updated social media profile especially the basic information of your business such as category, photos, contact/address/outlet details and hyperlinks. Next, look at your business info, share interesting story or information about your business and add call-to-actions (CTAs).
#3 Responding To Negative Comment
Negative feedback, reviews and comments are inevitable on social media. As long as you have a social media presence, you can expect to receive some form of negative comment at least once, while it's unlikely that the user is trying to stage a personal attack on you or your Brand, so try not to take negative remarks personally. Afterall, social media is full of dissatisfied customers and trolls. View negative comments as an opportunity to make things right and re-enthuse users and followers by showcasing the positive aspects of what your product or service can offer.
Remedy:
Consider the 3 following options:
Option 1: delete the negative comment immediately.
Option 2: ignore the negative comment.
Option 3: respond constructively to the negative comment.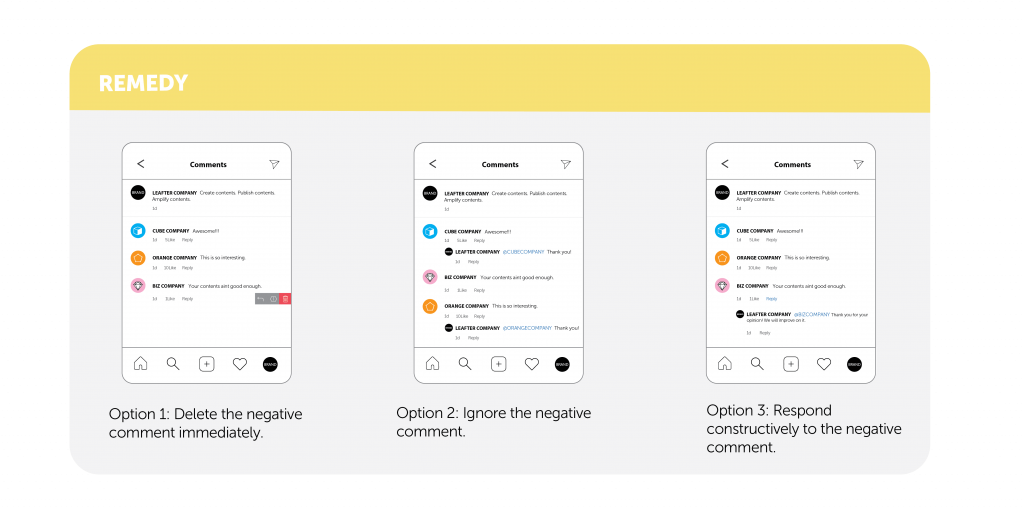 We recommend going with option 3. Responding to negative comments reassures users that you care about them and that you listen to their problems. Do not be rude or defensive, instead always maintain a professional tone, after all, what you say represents your Brand. If the issue discussed is sensitive, you can choose to continue the communication privately.
An example of how Grab responded to a negative comment
Closing Thoughts
It's important that you put these basic social media elements into place, only then will you reap the full benefits of social media marketing.
As always, we are happy to hear from you.
If you're looking for someone to manage your social media accounts or run successful social media marketing campaigns, talk to us.
Looking forward to hearing from you – marketing@etereomedia.com.
To your success!
Related Posts: