What is Brand Equity?
In short, brand equity describes a brand's value. This value is determined by your customers and is the perception of and the experiences that they have with your brand. Positive brand equity is when customers think highly of your brand; however, if a brand constantly under-delivers and consumers are telling others to avoid the brand, this then becomes negative brand equity.
Why is Brand Equity Important for your Business?
The reason why the American coffee chain, Starbucks, can offer drinks that are similar to other coffee brands but still charge premium prices for them is that they have created such strong and positive brand equity for themselves resulting in a strong brand following, ultimately allowing them to garner the demand required to sustain their business.
Therefore, to grow as a business, it is important to strive for and develop positive brand equity in order to ensure the competitiveness and longevity of your business.
The influences brand equity has on your business:
Premium Prices:
Positive brand equity allows the company to ask for and set premium prices. People are willing to pay more for your product because they have high confidence in your brand's ability to deliver. As such, consumers are willing to choose your product over your competitors even if it comes at a higher price.
Publicity and Marketing:
The best type of marketing comes from word of mouth. If customers have had a positive experience with your brand, they are likely to share this with their friends and family, creating publicity and buzz for the company. Positive brand equity also results in a loyal customer base with high customer retention, this lowers the amount of money a business has to spend on marketing efforts, increasing your profit margin.
With great brand equity, other companies will also want to be associated with your brand increasing the marketing exposure your brand receives.
Expansion Opportunities:
Positive brand equity can be transferred into line extensions allowing you to develop and expand your business. Products related to that brand or carrying the same brand name will create the same awareness as the original product offering and consumers will be more willing to try it out.
Trade Leverage:
With positive and strong brand equity, comes the power of negotiation. Partners, manufacturers, vendors and distributors are more willing to work with your brand and it also provides your brand with leverage to negotiate to bring manufacturing and operating costs down thereby increasing your bottom line.
An example of a local business with a positive Brand Equity:
Situated in Park Avenue Rochester Hotel, Cali is a restaurant that believes in providing new and exciting dining experiences to its hotel guests. One of many experiences includes the first self-sustained food service robot in Singapore which delivers room service orders. Tremendously increasing their brand equity, the initiative drove both local and international publicity and awareness for Cali as the place to experience innovative dining.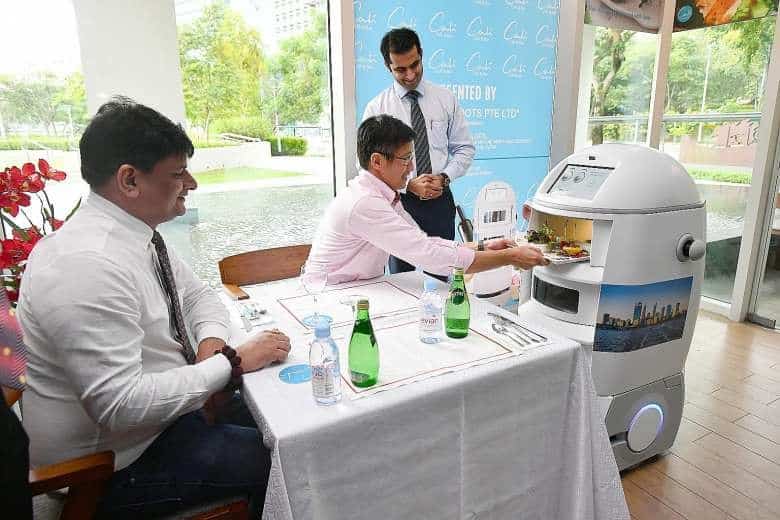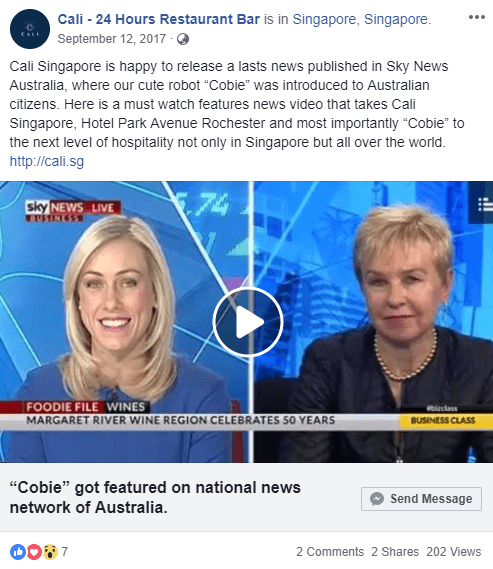 On the other hand, negative brand equity has the complete opposite effect on the above points and in turn results in a low bottom line.
An example of having a negative Brand Equity: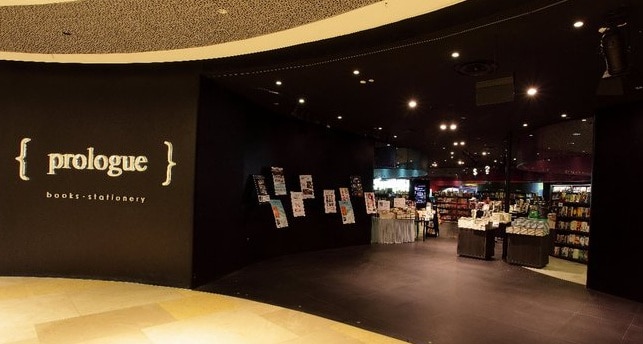 The inability to strongly differentiate your brand from competitors leads to the lack of brand equity and potentially, stagnant growth. Then an upmarket lifestyle bookstore in ION Orchard, Prologue's inability to develop positive brand equity resulted in the business closing operations in just 4 years. In an interview, the brand's chief executive, Chou Cheng Ngok cited that the reason that Prologue failed was "because [prologue] couldn't manage to gather … a following for [the] brand." The interview stresses the importance of developing a uniqueness to attract consumers and creating a strong brand following to achieve business sustainability.
Now that we have determined what brand equity is, and how it influences your brand, let's explore how your brand's equity can be developed.
Developing Brand Equity for your Business
Here are the four stages of Brand Equity development:
Brand Awareness: Introducing your brand to its target audience and making it recognisable.
Brand Association: Influenced by the experience your customer has through the entire sales journey. These experiences affect the emotions your customers will come to associate with your brand. These can be achieved through your brand colours, language, personality, etc.
Perceived Quality: How the public perceives your brand and product. Consumers assess the brand by comparing its offerings with that of its competitors.
Brand Loyalty: Influenced by all of the above; an overall positive and memorable experience that the customer has had leads to brand loyalty and retention.
Keeping in mind these four stages, here are four steps that you can take to achieve and develop your brand equity.
Unique Selling Point (USP) or Knowing your difference:
Building a great brand starts with understanding your USP. This is what sets you apart from your competition – it does not have to be elaborate, but it needs to be memorable.
Having an effective USP serves as an important building block to developing your brand equity as it provides the opportunity for positive associations while positioning your brand in the market.
Strengthening your corporate image:
Your corporate image is a set of multi-sensory elements that include but are not limited to the company name, logo, slogan, corporate colours, etc.
With your USP set in place, the next step is to communicate your image to the public using the above components.
Ensure that you have a professionally developed brand style guide that includes logos, corporate colours, fonts and brand voice. These elements will be used continuously and consistently across various mediums such as, on your website, business cards and across countless marketing platforms to showcase your business and build awareness. The main goal is for people to instantly recognise your brand through your logo or brand imagery and associate them with your business.
Generating buzz:
With the above two steps in order, it's time to start marketing and generating buzz for your brand. Memorable marketing efforts often tell a story and draw out emotions from your audience. Develop a campaign that addresses the need for your product or service but in a way that your target audience can identify with.
When consumers can identify with the sentiment of the brand, this influences their perception of the brand and helps to establish positive brand equity.
Make sure to communicate your USP using correct messaging so that consumers know what your brand represents. The key is to have a consistent image and message across all your touchpoints. To ensure that your brand is communicating the correct message to its consumers, study your campaigns through surveys, feedback and data collection sites to gauge the audience response.
Creating the Experience:
Aside from strong marketing efforts, creating a positive experience for customers through your online & offline presence, sale, pre, and post-sale interactions, strengthens your brand association and the perceived quality of your product or service. Overall, this leads to brand preference and recurring sales.

In summary, when building brand equity, the main goal is to have instant recognition and likeability. You want to create a brand with a unique selling point that is easily identifiable. Following that, focus on the experiences that a customer is offered throughout the sales journey. Remember, the customer's perception correlates to brand preference and over time, brand loyalty – giving your business stable financial returns.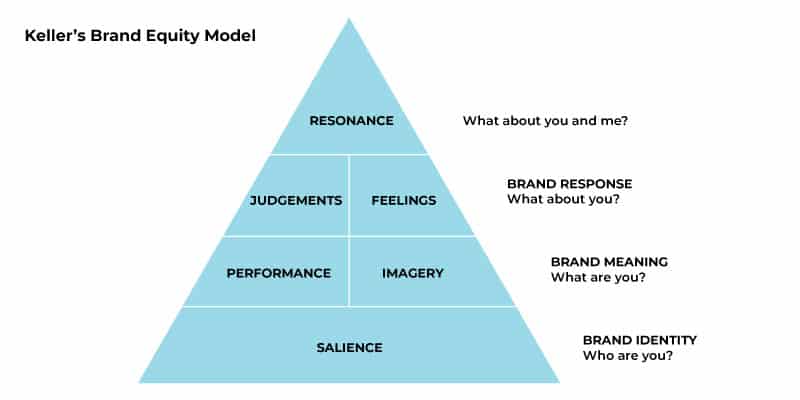 If you're keen to learn more about building brand equity, we strongly suggest reading Keller's Brand Equity Model. The original report can be downloaded here.
The key asset for businesses to successfully increase brand equity
For any business, the key to creating brand equity firstly lies in the creation of a strong brand image to ensure that your brand stands out and is easily identifiable to the public.
As your business evolves and develops, you'll soon find yourself facing exciting opportunities to showcase your brand to the public. To help your business be prepared for this huge step forward, it is essential to create a brand book for your company to ensure that your business is represented accurately to the public.
A brand book features an array of elements that form your visual identity (logo, fonts, colours, etc.) and serves as a guidebook as to how the brand should be portrayed to the world (brand voice, mission and vision, etc.)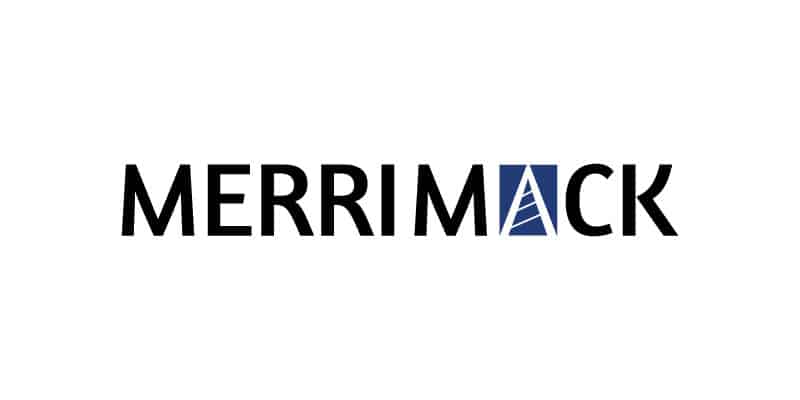 A local success story:
Merrimack, our beloved client and a specialist in engineering innovative foundation pile extraction solutions; has generated immense brand equity as they have prided themselves in providing their customers with exceptional quality and service creating positive brand associations leading to higher customer retention and loyalty.
The keystone that makes Merrimack generate immense brand equity is the thorough utilisation of her brand book. Wildly intricate and featuring its fundamental principles (Purpose, Value, Positioning, etc.), these elements feature the unique differentiator of the brand and are at the core of every marketing material created. It also serves as a constant refresher to the employees reminding them of the vision and mission of the company. The brand book also details the personality and voice of Merrimack, providing a set of guidelines as to the way the brand should be portrayed to the public and its customers.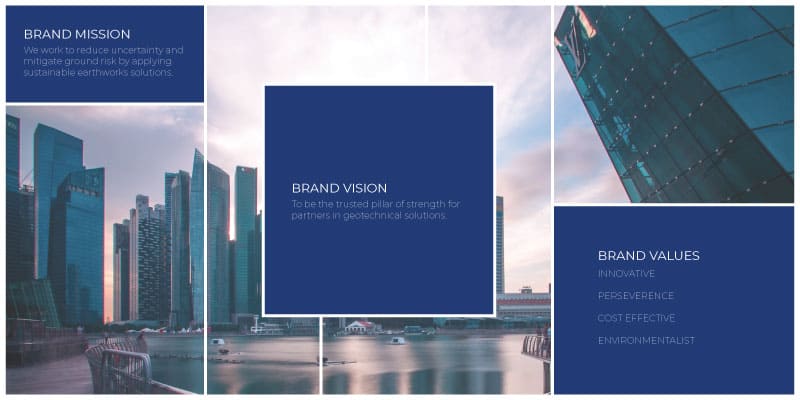 Merrimack ensures a consistent reflection of personality, mindset, and work ethics across all stages of the brand equity model. The result of this consistency is a strong and positive brand equity that gives Merrimacks' clients a high level of confidence in the brand's ability to deliver – which is shown through the entrusting of challenging and exciting new projects. The customers' confidence stems from the consistent branding of Merrimack's USP and the countless positive encounters they've had with them. This forges the brand's reputation for reliability and as a specialist in its industry.
Closing Thoughts for SMEs
To create a sustainable business, the development of positive brand equity cannot be overlooked. Positive brand equity enables small businesses to remain competitive, even during unfavourable market conditions. To start off, we recommend measuring how your brand is being perceived by consumers enabling you to assess if your brand is growing positively. Start strengthening your brand equity today by getting in touch with us for a complimentary consultation. Free 60min Consultation
"A company is nothing without a brand, and a brand is nothing without its consumers"