In order to stay relevant in a market that is flooded with competition, your brand has to stand out in the crowd as a distinct entity. A major way that you can differentiate your brand is through a powerful and effective message of who you are and what you stand for as a whole. Keeping your brand consistent and having a strong message behind your marketing helps your target audience feel strong in their decision to choose you over your competitors. Nothing kills a brand's credibility faster than delivering an inconsistent brand message and/or a poor customer experience.
"As a small business owner, how am I able to create that kind of consistency across the board?", you might ask. Absolutely, every company has a lot of moving parts, and to establish a homogenous brand identity across your organisation is tricky, not to mention keeping up with market and industry trends. And that's where your brand book comes in.
Brand Book
A brand book involves comprehensive guidelines of your brand, compiled as a resource for every employee to understand how to represent your brand. It is developed to maintain brand consistency at every stage of the user interaction. The brand manual defines the expectations and guiding principles for your employees and gives standards for anyone who is communicating on behalf of your brand; this includes visual, verbal, or written communication.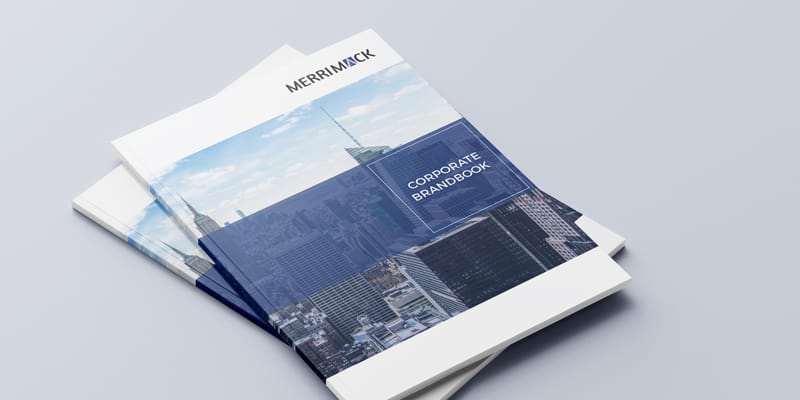 What better way of turning every employee into brand ambassadors? It's this distinctive set of guidelines that allow brands to effortlessly align their brand elements across all touchpoints. By the same token, new employees and any new products or services will be designed to fit neatly into your brand offerings using the predefined standards and rules outlined in your brand book.
Brand Guidelines
Brand guidelines are the defining aspects of your brand that your audience sees. Those iconic and recognisable brands that you love and continue to go back to didn't make you arrive at your buying decision by accident. They started with a concrete foundation of who they are and they used that base to create a seamless experience that keeps their customers coming back for more.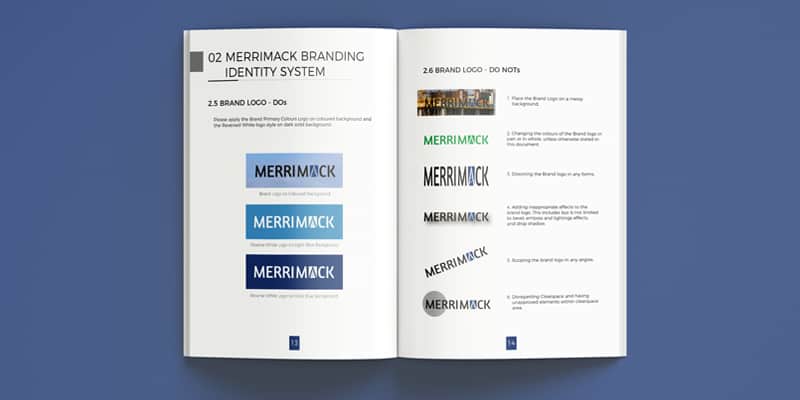 When you take the time to outline these standards, you protect your brand from misinterpretation and inconsistency that can cost you business or lead to unsatisfying users' interactions. They are a great way to help you properly reflect your brand and ensure that it maintains consistency, even when your brand grows and evolves. Developing brand guidelines shows just how serious you take your brand, and this will encourage your employees to do the same.
There are several steps that you'll need to take in order to create a brand book that covers everything you need. We've outlined these 5 steps below.
Start by establishing the key characteristics of your brand. This can include your mission statement, your vision for the company, your company values, and even a story or heritage of how your company started.
This should incorporate not only your brand message but also, how you would like your brand to be perceived online and off. It will determine not just the way you look, but the way you act and speak. Depending on the nature of your business, and the personality of your brand, adopt a suitable tone of voice, and a set of fonts and colours that best represent it.
Develop rules about visuals. You'll want to include a clear-cut set of expectations that allow your brand to express in all types of communications, from the website design and print collateral to emails and phone calls. You'll need to outline which logos, illustrations, and icons should be used in which context, which colours should be used together, and very carefully create templates that provide these standards and expectations to employees.
Train your employees. Your brand book is of no use if your team doesn't know how to use it. Make sure you create a training seminar that runs through the entire brand book and provides context on how you expect it to be applied within day-to-day operations.
Consider a brand refresh. Your brand will need to evolve as time goes on just as your company evolves. Every year or so, you should sit down and run through your brand book, looking at what works, what doesn't. In essence, keep your brand consistent, relevant, and fresh.
A brand book has to have a solid foundation behind it in order to be successful. It's not the time to skimp on resources or delegate internally to people without the right expertise and experience. Branding firms and branding consultants can help you set up an effective basis for your brand book, walk you through the process, and ensure that your brand remains fresh and trendy to set you up for long term success. If you're planning to create or refresh your brand book, Etereo is a great place to start. You can contact us below for more information on our branding services.