We have previously introduced to you some of our valued clients hailing from various industries such as Engineering, Maritime, Information Technology, Manufacturing and Retailers. It is worthwhile to note that Branding plays an important role in ensuring continuous business success regardless of the industry you are in. And this time, we have Oregano Trading, a leading food distributor that brings you a lovely medley of food supplies from around the globe.
As a metropolis with small land size, Singapore has limited capacity for local agriculture to flourish and to meet the needs of our local populace. Due to limited land use, Singapore sustains most of her consumption needs through imports from neighbouring countries such as Malaysia, Thailand and Indonesia, and from other countries all over the world. Like many other SME food wholesalers and distributors in Singapore, Oregano Trading faces intense competitions from both regional and global players to meet the ever-changing consumption habits of the population. Organic, uncommon and high-quality fresh produce are some examples of the latest food trends consumers are pursuing in their lifestyle.
To meet such demands, Oregano Trading needs to establish connections with prestigious food manufacturers and suppliers from all around the globe. And to do so, a good brand reputation is important in securing such partnerships. This is more so if she is to portray herself as a trusted importer of fine foods from reputable origins to her customers. Research statistics have shown that at least 81% of consumer purchases is based on trust. This can be said for B2B businesses such as Oregano Trading as well. Apart from adapting to the changing consumption habits of our affluent population, Oregano Trading is also keen to establish her footprints overseas. To do so, she needs to reposition herself in the new markets by clearly defining her unique selling proposition.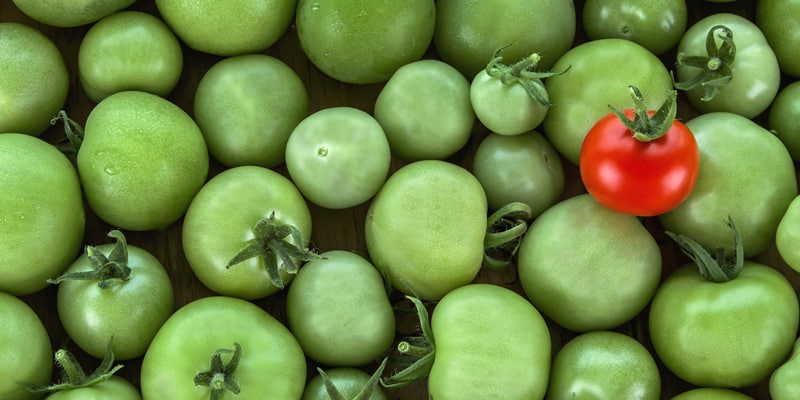 Constant review of your Brand Strategy is crucial in this fast-changing environment. Your brand messages must be aligned with your values, essence and so much more, and of course to resonate with your customers. All these can be achieved through a rebranding exercise where the verbal and visual expressions can be realigned to your target audience.
Refining Oregano Trading's brand logo and colour templates was one of the subtle changes made to the brand's visual aspect. Inspired by the Oregano flowering plant in the mint family, a Mediterranean perennial herb, the concept for Oregano Trading's new brand logo was then developed. It is paired with natural colours such as green and yellow to place emphasis on her brand promise; to deliver only the freshest and the highest quality of fresh produce from reputable origins, while ensuring competitive prices.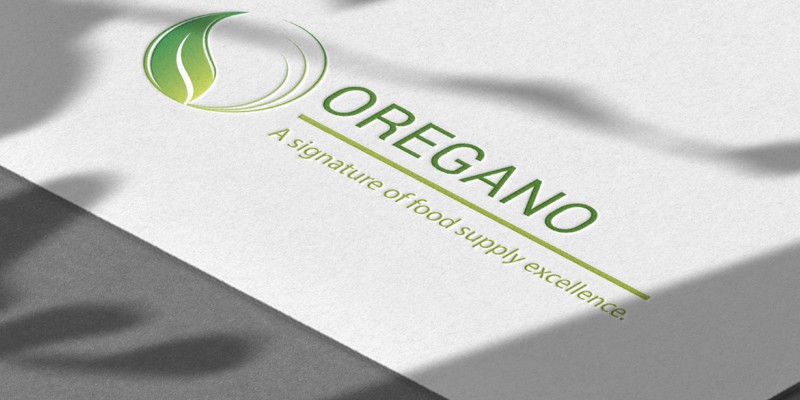 The redevelopment of the brand's identity along with the brand visuals help to create a strong sense of trust through the positioning statement and the visual consistency of her brand assets. This in turn creates a form of assurance and confidence in her customers; a Brand that can be trusted and is committed to food quality and safety, which is especially important for a food importer.
Organisations need to understand that a good and proper Brand system will achieve far more sustained benefits than one that is actively engaging marketing campaigns without a clear and defined goal or outcome. Only meaningful and authentic messages from your Brand will help you to establish strong brand engagement, brand recall and even brand loyalty in the long run.
As a management consultancy firm in Singapore, we've seen our fair share of inactions among SMEs during good times, or even in the face of threats in our competitive landscape. A thorough rebranding exercise will allow you to have a better understanding of your competitors and your current market positioning, and to realign your current brand assets towards your target audience. If you are feeling lost on your next growth direction, why not embark on such a rebranding journey with us to rediscover why your Brand exists at the first place!