We are honoured and excited to bring to you the insightful journey of how our client, Wesmech Engineering – a local Mechanical and Engineering company – had their internal brand launch during their Christmas party.
The founder, Dion, believes that a brand's success relies not only on its customers but more importantly by having a highly motivated team to deliver the brand. Before Wesmech embarked on this exhilarating journey of rebranding, Dion stressed the importance of having an internal brand launch to drive the long-term effort towards sustainable growth. We cannot agree more with this as it takes internal stakeholders and employees to craft their brand language.
A cohesive culture through internal communication
Internal communication fosters success and growth of the company, a belief that Wesmech strongly advocates. With a rebrand underway, the management wanted the principles and values of Wesmech to be internalised once again throughout the organisation which is even more important now since the organisation has grown in size. The Christmas Party cum internal brand launch gave Dion and his management team a chance to connect with their employees and to re-affirm the company's principles.
Dion's strong belief in transparency and open communication has created an environment whereby everyone is determined to understand, work towards and achieve the company's goals.
Engaged and valued employees help achieve your brand's goal.
In line with Wesmech's belief in internal communication, the firm decided to engage her employees by allowing them the opportunity to experience the new brand first hand and celebrate this joyous occasion before it was made public.
Making it more memorable were the marketing collaterals that bore the new brand logo which was distributed to everyone.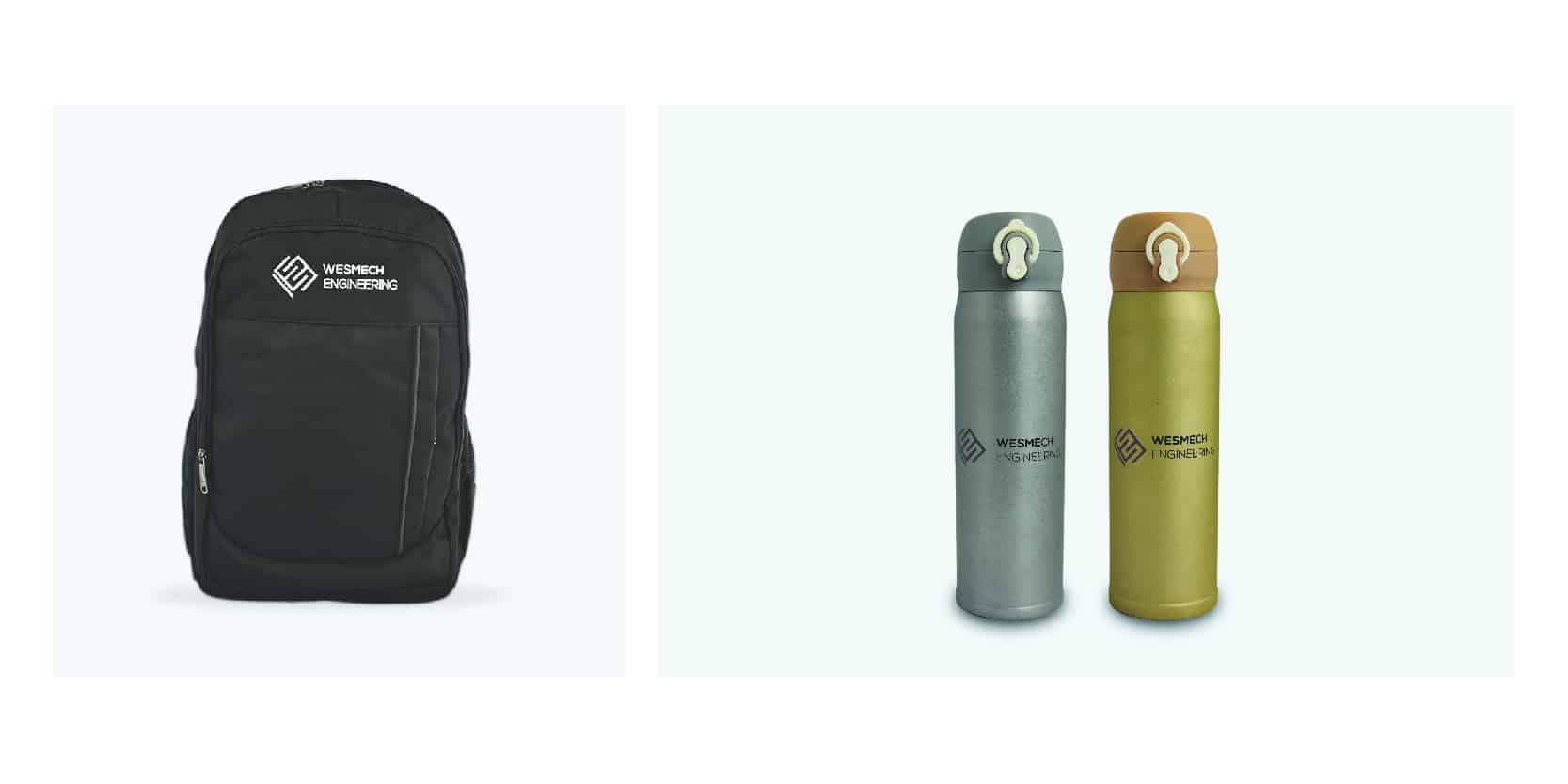 Wesmech's marketing collaterals bearing the new brand logo
The collaterals were not gimmicks, but rather, a tangible way for the staff to use and own the new brand – enabling everyone to get accustomed to the new look before the public launch.
The amount of sincerity and thought that went into delivering this internal brand launch further emphasised the value of the employees to the company. This celebration developed a greater sense of belonging and allowed each individual to better understand their role in the company. The effort put in by Dion and his management team was well-worth-it as it resulted in the creation of a stronger team of committed employees, leading to higher efficiency.
Through this event, Wesmech successfully strengthened her employee engagement.
A successful rebrand starts with a strong brand personality
Wesmech employed another key asset which would further strengthen the brand's image throughout the company.
As part of the rebrand, their brand personality was composed by using a concise set of attributes and guidelines. These attributes serve as a guide for the organisation to conduct themselves in a certain manner that reflects the brand.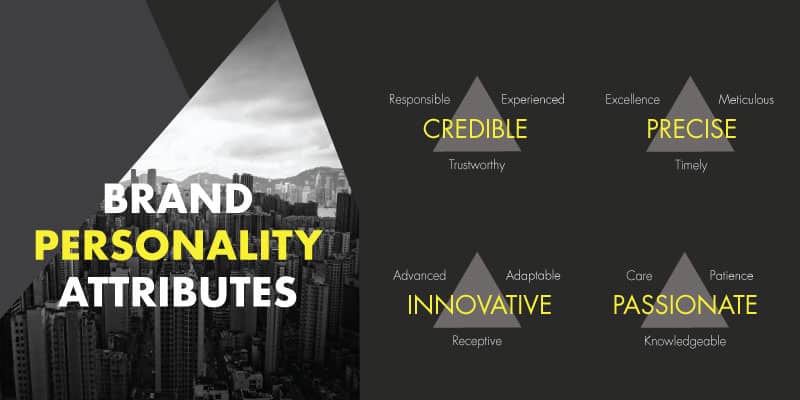 Wesmech Brand Personality Attributes
The development of a strong brand personality, together with the re-affirmation of the brand values, created a better understanding of the company's goals and a deeper commitment in achieving it amongst the employees, resulting in a successful internal brand launch.
Brand personality not only guides employees' behaviour but it trickles down to the way employees communicate and engage with your customers. If each touchpoint does not holistically reflect the brand, it can create brand confusion and scepticism. It is therefore essential that every touchpoint has a consistent reflection of the brand's personality to create a lasting impression fostering trust and relationship between the customer and the brand.
Relationships are often developed through the identification of similar attributes between one person and another. Humanising a brand with a personality, tone and behaviour can help create these relationships. Wesmech's humanised personality has enabled both their employees and customers to relate and connect with her.
Internal Rebrand Launch, closing thoughts…
As you begin your rebranding process to align your market positioning, do not overlook the importance of having an internal launch. Wesmech did this through a lot of face-to-face activities to deepen engagement, while others choose emails, webinars, online challenges and other creative methods.
The brand equity, which embodies the principles, values and voice that were built on the founder's belief, provided Wesmech with a potent solution to ensure a sustainable future for her brand.