The idea of "Branding" for new start-ups and small-medium enterprises (SMEs) only goes as far as a company name, a company logo and a box of name cards. In fact, many small businesses believe it is not necessary for them to build their Brands. How often do companies underestimate the real power of Branding?
What makes up a brand?
Branding is not just about a logo, a name card or a sign board, it is about creating a unique identity. Branding sets you apart from other companies, it's about the perception people have of your Brand.
Elements that make up a Brand:
• 

Brand Logo

• 

Packaging

• 

Corporate Colours

• 

Brand Reputation

• 

Customer Service

• 

Customer Experience

• 

Speed

• 

Price

• 

Quality

• 

Marketing Collaterals

• 

Content

• 

Signage

• 

Brand Story

• 

Letterhead

• 

Mission

• 

Vision

• 

Tone of Voice

• 

Brand Values

• 

Brand Personality

• 

Benefits
And so much more!
Branding helps to persuade consumers to buy from you, to choose you over other Brands. In other words, Branding creates awareness, advocacy and loyalty. Branding helps people remember your Brand when it's time to buy.
An average consumer is exposed to as many as 500 to 2,000 Brands daily! In a world of infinite Brands, consumers have an endless choice of retailers, products and services available anytime anywhere, both online and offline. When there is a lack of Brand identity, your Brand will regularly get confused with other companies, eventually hurting your business.
Tips for branding (with a small budget)
For business owners who are keen to implement Branding or re-Branding, we will show you some tips on how to start (without hurting your pocket):
• Build your website
• Create marketing collaterals
• Enhance your corporate identity
• Improve photography and graphics
• Introduce videos and marketing campaigns
• Build social media presence
• Design new stationery (logo, letterhead, name cards)
A great example from a local company would be Old Chang Kee, it's yellow trademark colour is seen throughout its brand – from logo to uniform. This makes the brand easily identifiable in a competitive landscape.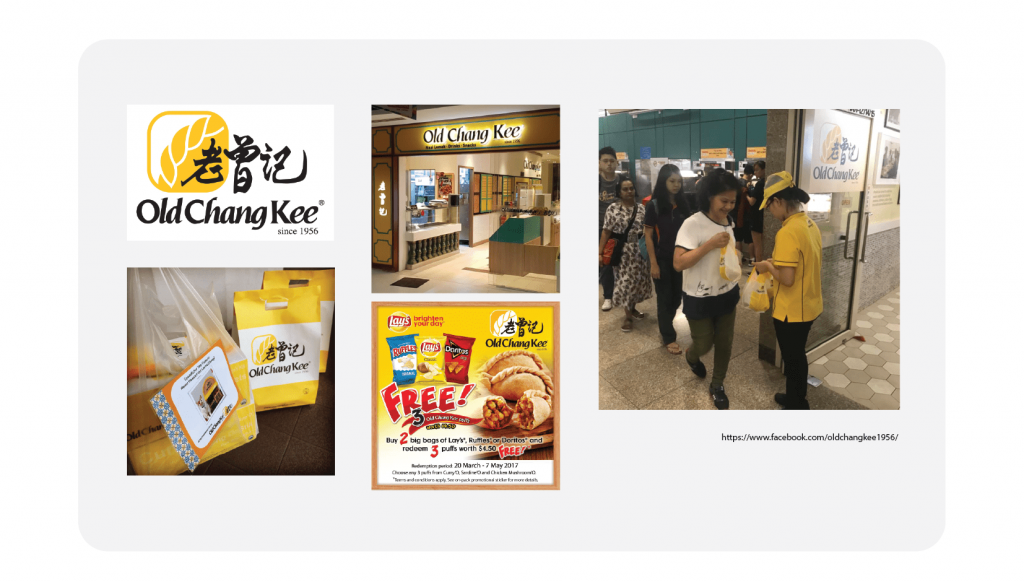 Closing Thoughts
Branding is a gradual and long-term strategy. If you have yet to build your Brand, we advise you to start small and slowly expand from there.
In order for companies to grow, you need to focus on what you are good at, and outsource Branding to the professionals to help you build a quality Brand.
Talk to you soon!
Related Posts: